Florida Spring Break Weekend
Sorry if my title is a little misleading. It's obvious that my husband and I are no longer celebrating spring breaks. However, we did celebrate our honeymoon on spring break, and we were still in college when we got married. So from now on, till the rest of time, our anniversary coincides with spring break. It made sense at the time, but now we have to deal with traveling for our anniversary during one of the busiest and most expensive times of the year, but what can you do? This year we travelled to Daytona, Florida for beach time, bike week, and to hang out with some of the Florida chapter of Disciple Christian Motorcycle Club.
We left on Wednesday, and used the whole day to get there. Since we were on the bike, we took 301, to avoid 95 and not have to deal with traffic and a million incidents. When we made it to Jacksonville, I met up with one of my blogger friends, Natalie (with Sustainably Chic) and had a nice little break at a local taco spot and visit at her place. It was so nice getting out of the cold weather and relaxing for a bit. Then we hopped onto the A1A, which goes along the coast, for the rest of the ride. It was nighttime, but you could still see all the beautiful oceanfront houses all lit up. It was a peaceful end to our long day of traveling.
On Thursday it was suggested to us, to visit Flagler Beach, which was close to where we were staying. It was a fun little local beach, but very windy and cool that day. We ate lunch at a local coffee/brunch spot called Java Joint, and the food was delicious. Then we did some shopping around the beach, checked out a local consignment shop, and also made some stops at discount stores (TJMAXX and Ross). It was a very chill, slow recovery day. I had hoped to be able to lay out on the beach all day, but it was just too cold and windy.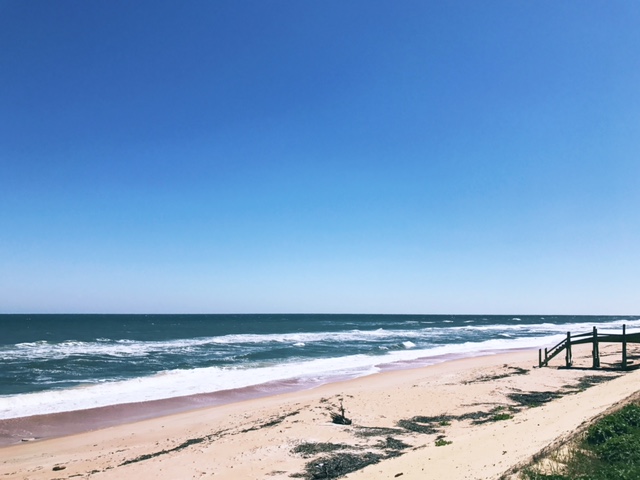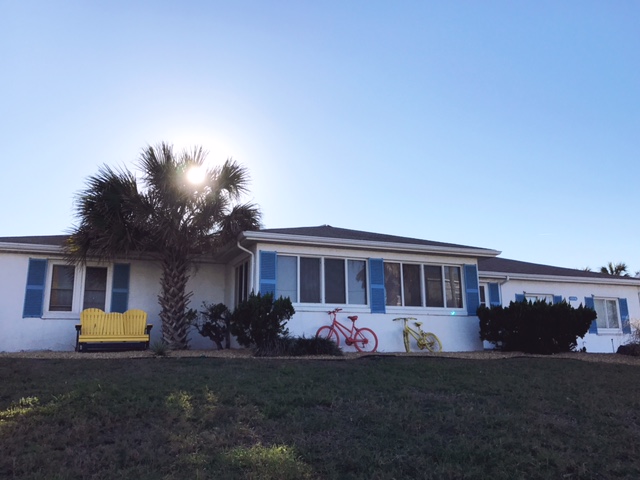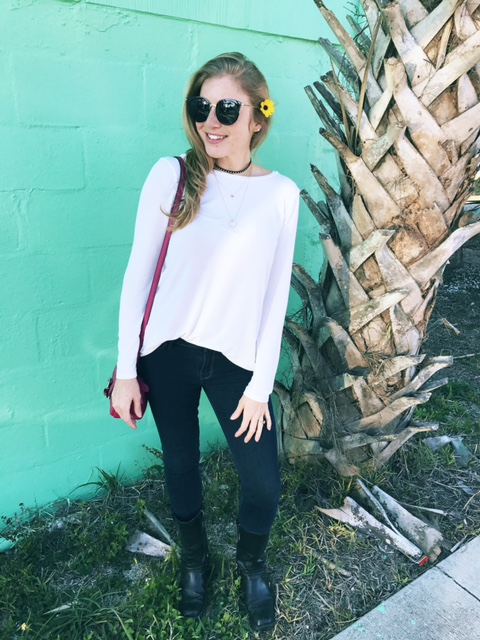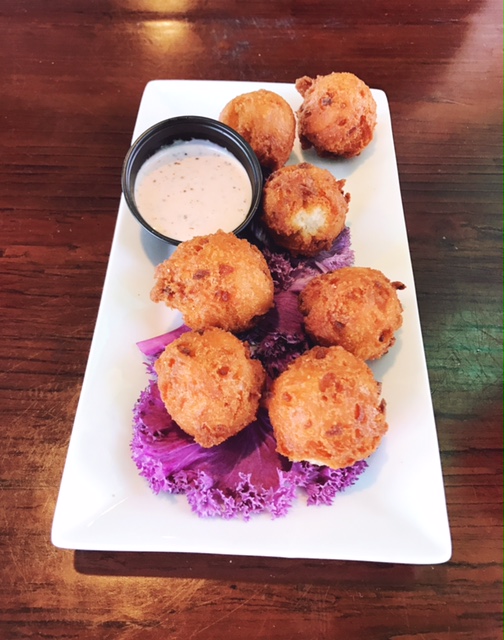 Friday it finally started warming up, so that was nice - it's what you expect of Florida. We decided to head to the farmers market. On the way there, we took a back route by a plantation. The roads were canopied by old Oaks dripping with Spanish Moss. It was literally like being transported to the woods in Lord of the Rings. So cool! I'm so glad our hosts recommended this road, it was just so gorgeous and picturesque.
We finally made it to the flea market, and it was huge. They even had a biker Swap Meet going on next-door, and there were all types of stunts and events that motorcyclists were performing. I think we ended up staying there for three hours just looking at all the stuff. Then we headed on over to Daytona Beach, since it had warmed up a little bit, and ran into some fellow Disciples. We all toured Main Street, which was where all the biker festivities were going on. It was so crowded and overwhelming, I don't think I could do that again for a couple of years! Although, I did enter to win an Indian motorcycle and got a free pair of sunglasses in the process.
Following the beach, we headed to the church where all the DCMC crew were staying. The women separated for some one-on-one time, and we had some great conversations and prayer time. I always like catching up with all the ladies in the club, and seeing how much the it has grown.
Saturday was probably my favorite day! We were treated to a really good, full breakfast at the church with sausage & bacon, potatoes, fruit and specialty breads (yum). Then most of us headed to the beach for a DCMC wedding and relaxation. St Augustine was such a lovely and peaceful beach. It took awhile to get there, so I have a feeling it's more secluded than some of the other beaches. It was also in the low 70°s, so I was finally able to lay out at least one day of my vacation. It's always such a humbling experience for me being at the beach. It's so huge and majestic, and I just love feeling the sun on my face. After dinner, we headed back to the church for an amazing night of fellowship and worship.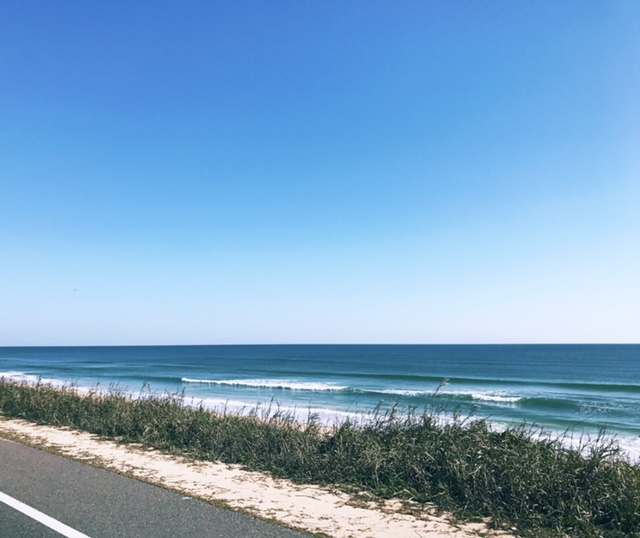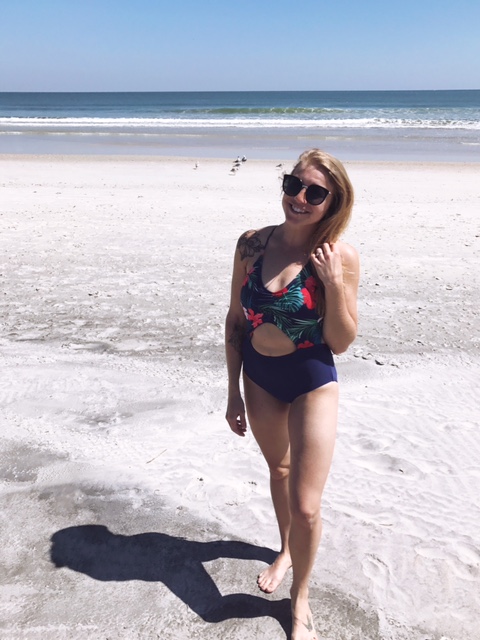 It was time to head home on Sunday. Although I had a really good time in Florida and loved the vacation, I was so ready to see Silas again. We ended up taking 301 on the way back too, because it was just so less stressful and no traffic. All in all, it was a great trip; even if it was cold most of the time. We had our alone time for our anniversary, and Matt got to see bike week and spend time with his fellow disciples.
What are some of your favorite travel destinations? When have you found to be the best time to travel? Leave a comment below! <3 Amanda