Savings for Affordable Travel
Ya'll, we just had an amazing trip to Florida this past week (more about that later)! We were able to stay for 5 days, and it didn't put us out of pocket too tremendously. I love, love, LOVE to travel. I've set a rule, that at least for our anniversary, we will go out of town every year. Most of the time, we're able to travel quite a bit more than that. However, too much travel can get expensive quickly when it comes to transportation, packing, lodging and food. Here are some helpful tips to keep your wallet happy and you enjoying your vacations!
Transportation

Drive yourself. It's often faster and more fun to fly, but it is also more expensive. Drive whenever you have the option. Even if it's over six hours, it will still be cheaper than flying, especially if you have multiple children. Gas prices aren't that high right now, and you won't have to worry about flights getting delayed or baggage fees. Plus you'll have a vehicle to go wherever you want, whenever you want. You're not limited to Uber, a taxi, or finding a rental car.
 

Another option, and I know this is not a possibility for the majority of people, but when we can and it's just the two of us we travel on the motorcycle. The bike saves even more on gas than a car, and it's Matt's favorite way to travel. I can usually talk him in to going anywhere if he can ride his motorcycle. It is more dangerous, and I find myself literally praying the whole ride, so that aspect is far more stressful. However, it is a neat experience and there is a sort of freedom and reckless abandon while riding. On our trip to Florida this weekend, we took the bike. Which leads me to my next point, packing.

 
Packing

When you are limited on space, you have to pack minimally and intentionally. Here's how I did it. I had to plan my outfits with appropriate wear for both the motorcycle and during the day, so my shoe choices were very limited. I brought two pairs, boots for the motorcycle and flip-flops for casual wear. For tops, I chose three neutral basic colors: gray, white and black. I also brought various lengths, because of the cooler weather. For bottoms, I chose two pairs of jeans that would compliment each top, dark denim and black.
 

Finally, I brought accessories to switch up my looks. When you're wearing the same clothes over and over again, it's simple for each look to be unique by switching out the accessories. I brought two earrings and two necklaces. I also had a bold bright magenta purse, that added a pop of color to my more basic outfits.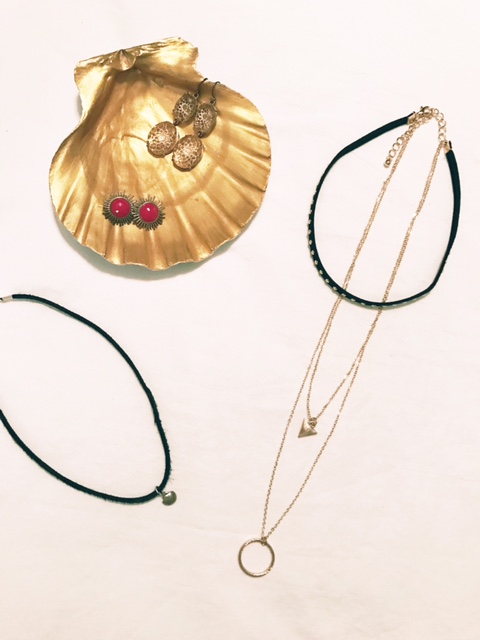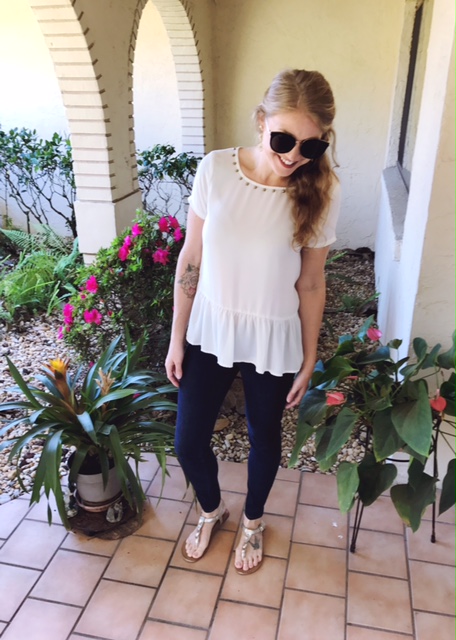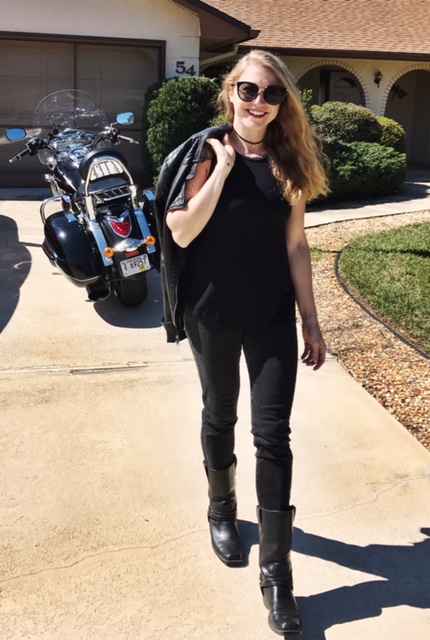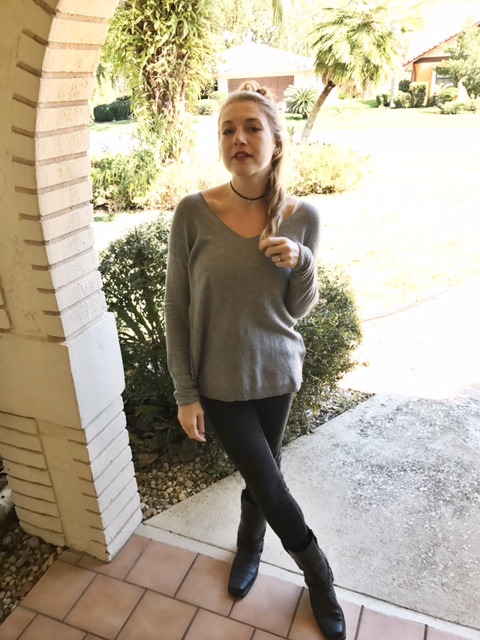 Although I didn't get to use these as often as I would have liked, I also brought two swimsuits, and one cover up that could have double as a dress if needed.
 
Lodging

This brings me to my final tip for saving while traveling. We usually try to find friends or family to stay with, to help cut lodging costs and to catch up with our loved ones. When that isn't an option, and hotels are out of our price range, we look to Airbnb. This was our first experience actually booking through their website. We were able to find a room for $35 per night plus fees, so it rounded out to $43 per night when all was said and done. That is an amazing deal! You can't even find a motel for that good of a price, and your experience will definitely not be a good one if you do. A hotel during our same travel dates, would have cost at least $150 per night. Plus, you're getting the community aspect of staying with a host that has valuable information, such as local entertainment suggestions and alternative transportation routes. Our hosts were so sweet, welcoming and offered all kinds of helpful advice, which we took, and our experience was so awesome. We really lucked out with our first Airbnb experience, and will definitely be using them for our travel lodging in the future. You can save $40 off your first Airbnb booking, when you sign up HERE.
 
Thanks for looking into my tips on how to save money while traveling! We love to travel and do it as often as possible, but it can get expensive. Keep my tips in mind the next time you go on an adventure and you could save big bucks! What are some travel tips you've used during your adventures? I would love to hear about them in the comments below. <3 Amanda