Fabulous Watch Find
My husband is the coolest man I know. He rides in a Christian motorcycle club, is a graphic designer, and he's an incredibly sweet and caring husband/father. Matt's got impeccable style, but has a variety of situations he needs to dress for. He's always looking for new fashion accessories and loves the latest styles. However, finding those pieces that meet all of his needs, and go with his many looks is challenging. Matt favors black and gray (those are his club colors), but he also likes to wear colored collared shirts for work. Most of his accessories are black or gray, but there are the occasions when he wants to wear brown shades. For the longest time he didn't have a watch that went with those outfits, and also fit his personality… until now. His new watch stands the test of time (figuratively & literally)!
Enter, the Dover (in Olive & Acacia) by Jord; it fits perfectly with his style and look. Matt is a big burly man with a beard and long hair. He needs a bit bigger, sturdier watch. This watch is made of deeply grained acacia and velvet olive wood. It's an especially unique watch, because all the gears are visible on each side. Personally, I think this style is just the coolest already. But it truly encompasses his personality, as he is a hardcore biker, and motorcycles have all kind of gears and mechanisms. I also like that this watch is tan, but has a gray face. It literally compliments all of his black & gray bike and casual apparel.
His watch also goes well with another important role in his life. Matt's an active playful dad and romantic sweet husband, and his usual comfy weekend style is a flannel with jeans. These Jord watches fit perfectly with any outdoorsy man who favors the lumberjack look. The wood band is a very nature inspired design, and it goes well with active people who are out in nature, or people who look like they are a part of nature itself.
Finally, it also compliments his business and professional side. My favorite business/professional outfit on him, is a blue button down and khakis. I just think this style looks so modern and classic. Matt, in this, is so put together and sophisticated, even with his beard and long hair.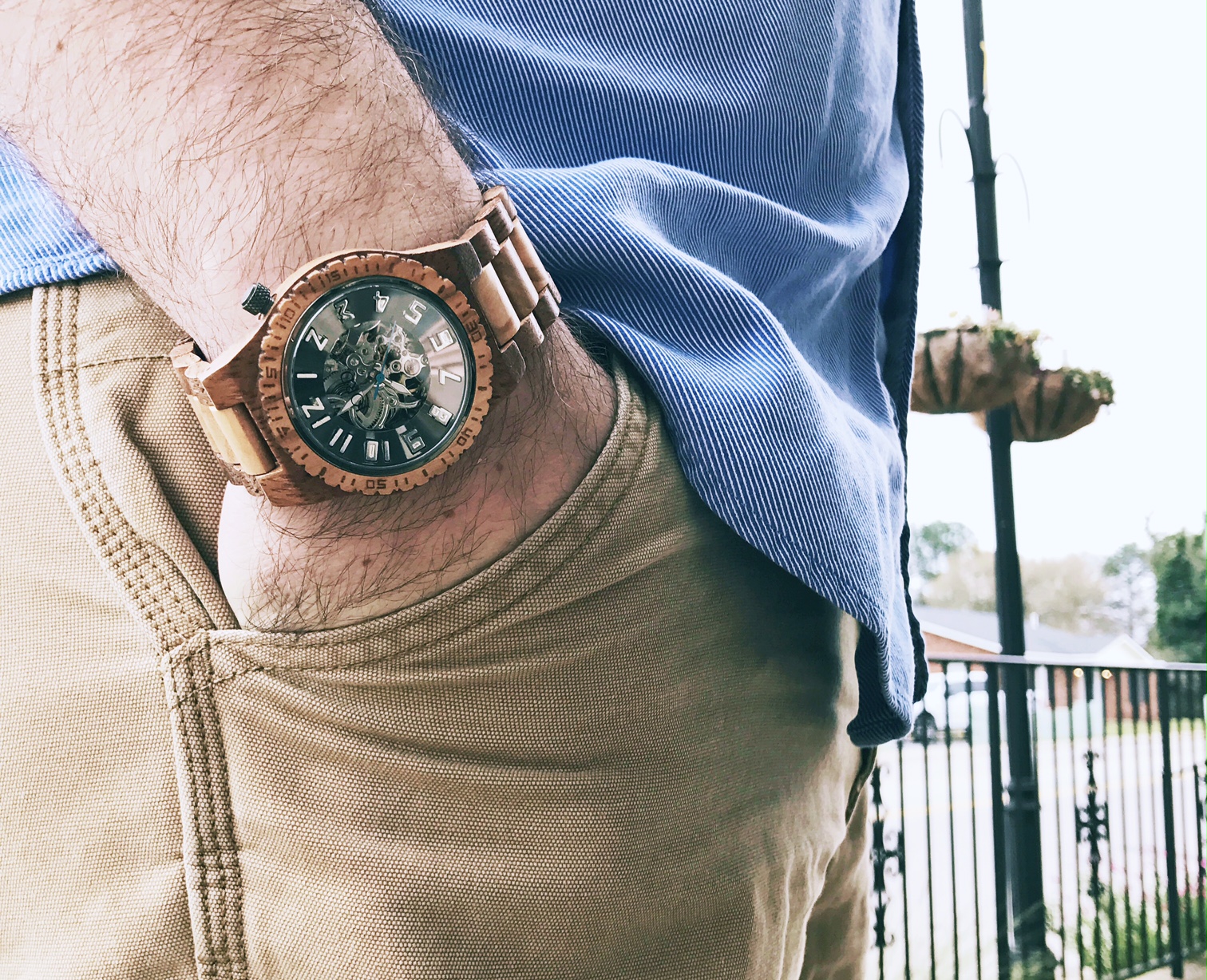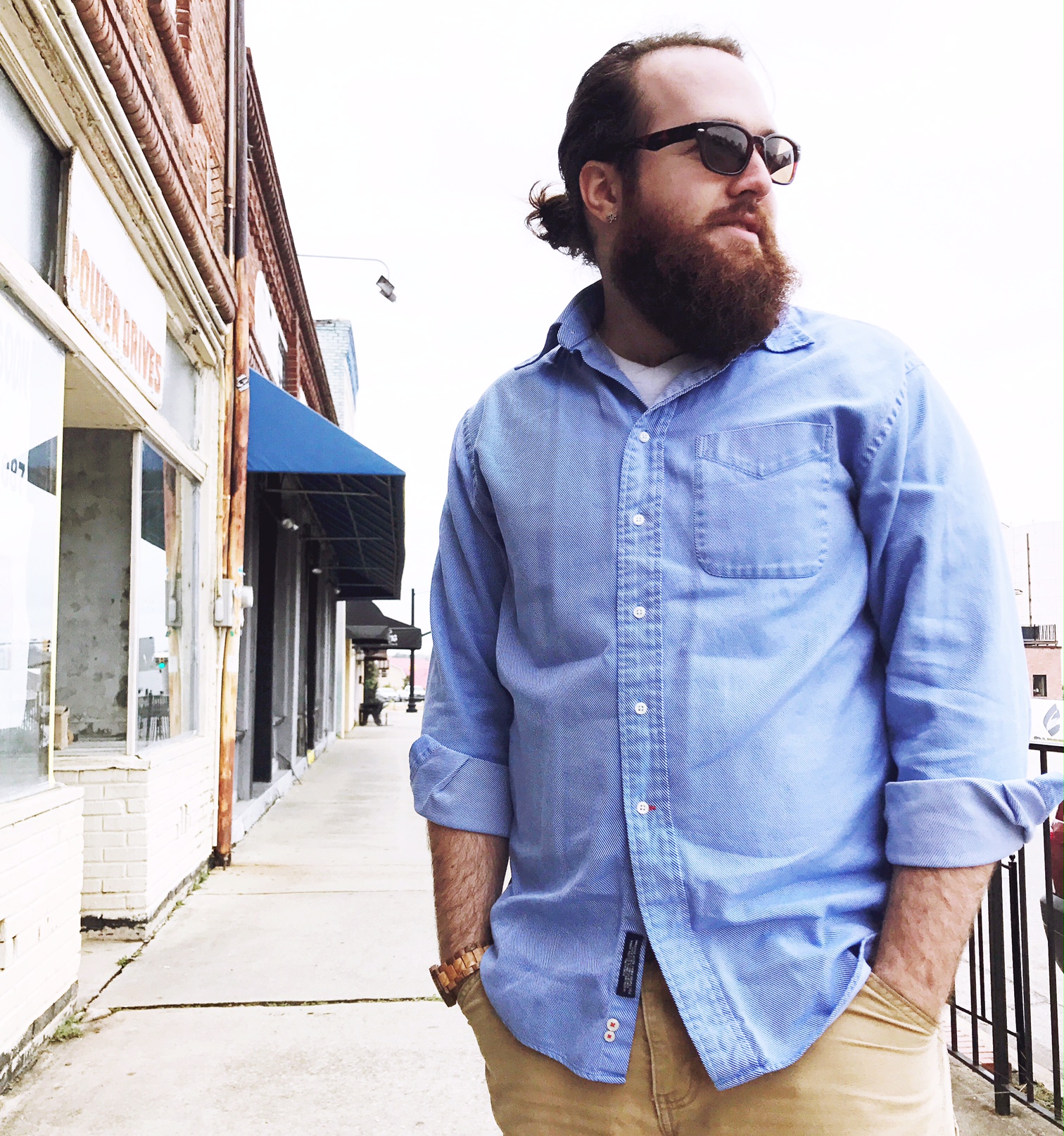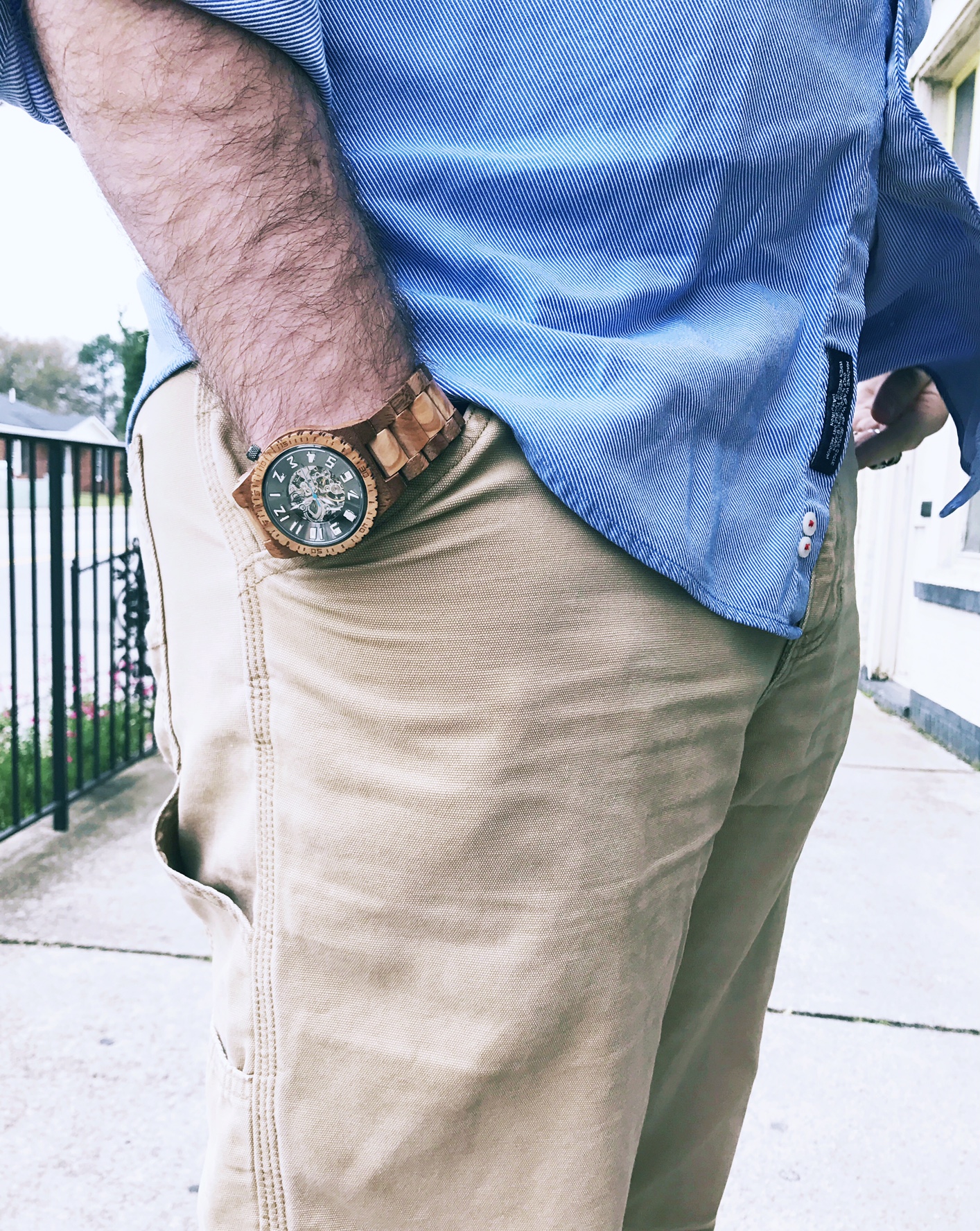 And luckily for all my readers, I'm hosting a giveaway. I have collaborated with Jord, to give one lucky winner a $100 gift card to their site, towards one of these fabulous watches. All others will receive a $25 gift card just for entering. Win,win! Enter HERE *This contest will close on 4/2/17 at 11:59pm. Gift codes don't expire till 5/31/17 GOOD LUCK!*
**Now remember, these are NOT just men's watches. They have a very wide selection of women's watches as well! So don't be afraid to enter, ladies. And enter again for your hubby!**
Photo Credit: All bike & flannel shirt pictures were taken by Rachel Furtick of A Demure Life
This post is sponsored by Jord and I did recieve a product for free, for compensation. All opinions are my own.